Inga and Charles met last year in March, it was March of 2007. They got acquainted in Odessa at the socials Anastasia Company regularly holds. That year Charles made 6 trips to Ukraine and every time he stayed in Odessa for at least 10 days.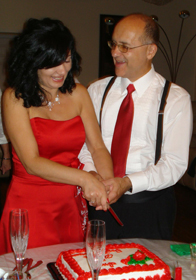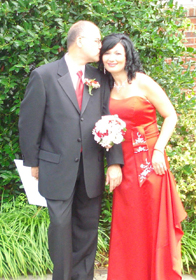 Inga and Charles' relationship progressed swiftly. When they first met, Inga spoke no English at all and they could only communicate with the interpreter's help. But during the first three months she made a huge step forward: she took private lessons of English and attended them twice a week. She was a diligent person and did very well in her studies. Charlie could not but appreciated Inga's persistence in achieving goals and success and valued the share she did for their relationship.
So, after only three months Charles proposed to Inga and they started planning their future together. Just after most of the issues were resolved they began working on fiancée visa. And this process took them four months.
In the middle of June 2008 they finally left together for the United States, North Carolina, and already a month after they got together!
At present Inga says she is extremely happy and tells us that Charles is a great support to her and so many things depend on him, which is very important for Inga. "I am totally in love and it is so essential for me" Inga says.
After many years of loneliness and sadness Inga and Charles have found each other and now they cherish one another with sincere and deep love!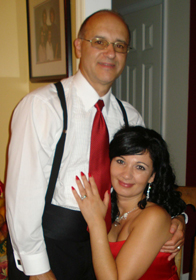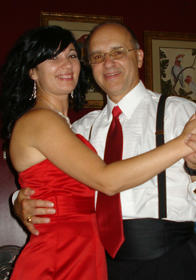 Presented by Anastasia Affiliate "Elene"