Irina and Eric got acquainted through Anastasia website. Their correspondence began in summer 2007. By this time Eric had already been to Ukraine several times and Irina being registered on the site for two months had already met several men.
Eric and Irina had been corresponding for a short period of time and were very anxious as they both didn't know what to expect… Shortly thereafter there was their first meeting.
Eric says:"From the first minutes of our meeting I felt so comfortable beside Irina as though I had known her for many years. Sometimes there was even no necessity in words as we could understand each other easily just looking into each other's eyes." After meeting they felt there was no sense in further search as they seemed to find exactly what they both dreamed about.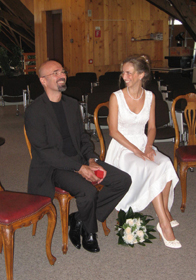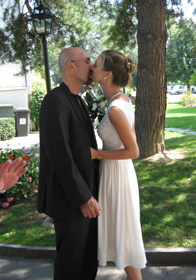 Eric stayed in Odessa for a week only to come back in a month and his second visit left no doubts that they long to be together. Irina's trip to Switzerland followed in autumn and though it lasted for a week only Irina and Eric realized that they can't live without each other. Their wish to be together was so strong that they even faced no difficulties in getting visa and in winter Irina came back to Switzerland for three months. Then Eric showed her the country and introduced to his daughter, relatives and friends. That is what Irina said to us: "Everything Eric does is done exactly the way I would like him to. All my wishes are realized even before I have a chance to tell about them. I am sure now that it was worth looking for Eric for such a long time. And I would have preferred to wait for him ten years more instead of being with somebody else. I have no doubts that we are destined to be together and I feel I am the happiest woman in the world!"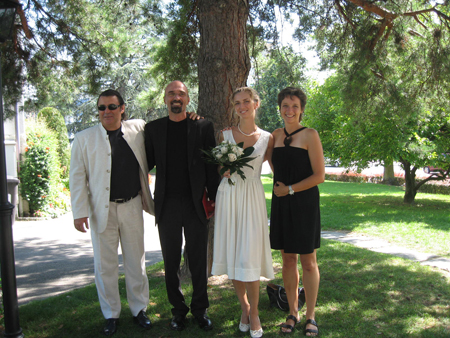 The happiest day in Irina and Eric's life, their wedding, took place on the 29th of August in 2008 in Switzerland. Now Eric and Irina live in their new house not far from Geneva.
This is how one more happy family was created and we wish every person found such a beautiful love and was as happy as Irina and Eric.
Presented by Anastasia Affiliate "Elene"