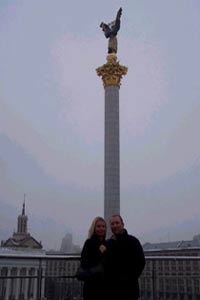 Once my friend and I decided to join the dating site in our city. This is when my romantic story started. I didnt know what I could expect of it. And here I met HIM Among all the letters I received, his letters were remarkable for a special romance. He was a ballet dancer and this was not the only one thing that made him different from the other men. I had never received such tender letters before. His attention made my life light and romantic. When I was waiting for his visit I was afraid that he would be different in reality. But my fears were groundless.

His name is Robert, my Robert. He is very loving, merry and romantic. When he came to me we went to the Crimea for 10 days. I felt that he loved me and I could trust him. When he returned to the US, we started to prepare the documents. During that period we communicated through letters and by phone. He wrote and called me often. Ive received a Fiancee visa and now Im going to him. He will come to take me tomorrow

I love him. Our wedding will be held on the 31st of January. Thank you very much for everything and first of all thank you that you helped me to get acquainted with such a wonderful person.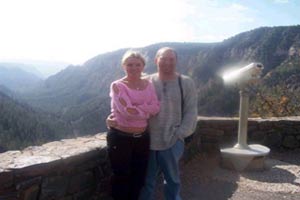 Presented by "BILONA"